How to contact the DesInventar team
If you have any comments about DesInventar we would love to hear from you.
Depending on where you are and why you want to contact us you can use the following addresses:
Globally
For any issues, comments, bug reports regarding the Open Source Software and Documentation, please contact:

DesInventar Open Source Development Team
Attn. Julio Serje
serje@un.org

Or you can write to us at:
DesInventar.net
Open Source Development Team
UNISDR - Risk Knowledge Section
Palais des Nations, Villa Fenêtre
Geneva, Switzerland

Interested in implementing DesInventar in your country?
Asia/Pacific
UNISDR Asia Pacific Regional Office
Atn. Sujit Mohanty
email: mohanty@un.org

In Africa
UNISDR Africa Regional Office
Atn. Animesh Kumar
email: animesh.kumar@unisdr.unon.org

In the Middle East and Arab States
UNISDR Cairo Regional Office
Atn. Luna Abu-Swaireh (Ms.)
email: abu-swairehatun.org

Americas
UNISDR Americas Regional Office
Atn. Raúl Salazar
email: crsalazar@eird.org

Europe and Central Asia
UNISDR Europe Regional Office
Atn. Luca Rossi
email: rossil@un.org

The Caribbean
UNISDR Risk Knowledge Section
Atn. Julio Serje
email: serje@un.org

Explore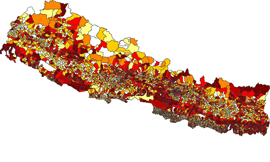 Explore country using the methodology
Disaster type definitions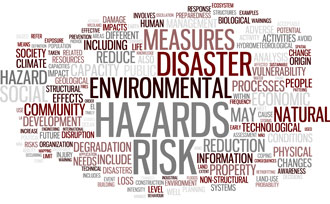 Disaster type definitions
Connect with UNISDR